How To Install aaPanel on Linux CentOS 7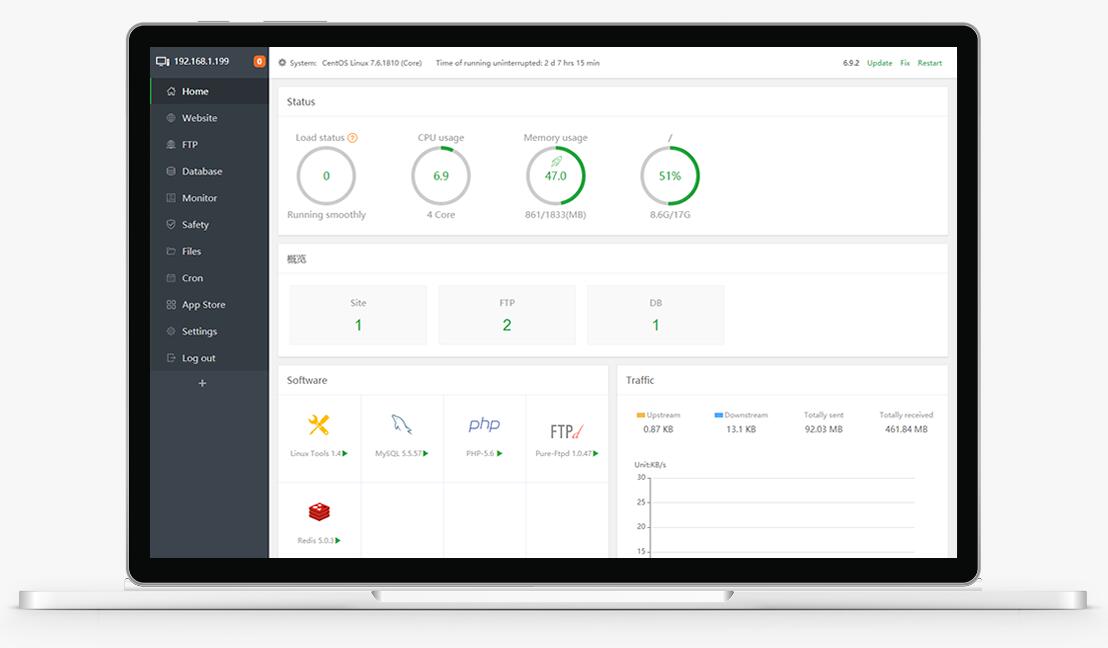 AnekaNews.net
- How To Install aaPanel on Linux CentOS 7
Looking for free web control panel? You can try aaPanel. This control panel, very simple but powerful. You can manage the web server through web-base GUI(Graphical User Interface). The aaPanel is an open source, provides the one-click function such as one-click install LNMP/LAMP developing environment and software.
Next, how to install aaPanel? If you are a Linux CentOS 6 or 7 user, you can open your terminal via PuTTY from your Windows PC.
Requirements:
Memory RAM:
Minimal 512M or more, 1024M is recommended (Pure panel for about 60M of system memory).
Memory Harddisk:
More than 100M available hard disk space (Pure panel for about 20M disk space).
System:
Linux CentOS 7.1+ (Ubuntu16.04+., Debian9.0+), to ensure that it is a clean operating system, there is no other environment with Apache/Nginx/php/MySQL installed (the existing environment can not be installed).
Installations:
1. Login to your server via terminal (PuTTy on windows pc), as "root" and enter your root password.
2. Check Update your server, using command:
3. To update server, using command:
Is this ok [y/d/N]: (press "y" and hit enter to update your server). Wait a while for your server to be updated.
4. Remove Apache2 or httpd:
then
then
Wait until it is complete.
5. Download and install aaPanel:
then
for Centos/Ubuntu/Debian/Fedora installation command supports ipv6. Note that this command is executed with root privileges (Centos8 is supported).
then
6. Wait until the installation is complete.
7. After complete, you see the data. Copy and paste to your document, example:
aaPanel Login: http://you_ip_server:8888/1a2b3c4d
aaPanel username: jmgktnnp
aaPanel password: 12345678
8. Finish.
May be useful, hhanks.